East Bay Animal PAC & Friends Support #TeamOMalley2018
December 8, 2018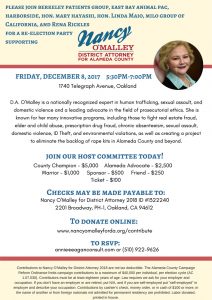 Please join Berkeley Patients Group, East Bay Animal PAC, Harborside, Hon. Mary Hayashi, Hon. Linda Maio, Milo Group of California, and Rena Rickles for a re-election party supporting Nancy O'Malley for District Attorney 2018!
Friday, December 8, 2017
5:30p-7:00p
1740 Telegraph Ave
Oakland, CA 94612
Join our host committee today:
County Champion- $5,000
Alameda Advocate- $2,500
Warrior- $1,000
Sponsor- $500
Friend- $250
Ticket- $100
Checks made payable to:
Nancy O'Malley for District Attorney 2018 ID #1322240
2201 Broadway, PH-1 Oakland, CA 94612
To Donate Online:
www.nancyomalleyforda.org/contribute
To RSVP:
annie@eaganconsult.com
510.922.9626
---
Berkeley Mayor Jesse Arreguin Speaks Up For Animals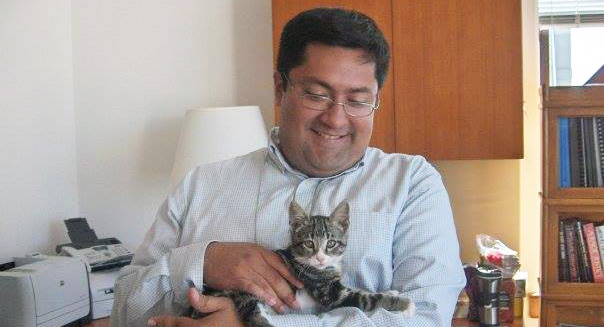 October 5, 2017
Join East Bay Animal PAC to hear Berkeley Mayor Jesse Arreguin discuss some of the groundbreaking legislation that his city is implementing to benefit animals.
Monday, October 2,
5:30 PM – 6:30 PM
Rotunda Building, Frank Ogawa Plaza,
300 Frank H Ogawa Plz,
Suite 430,
Oakland, California 94612
---
Meet Our Attorney for the Animals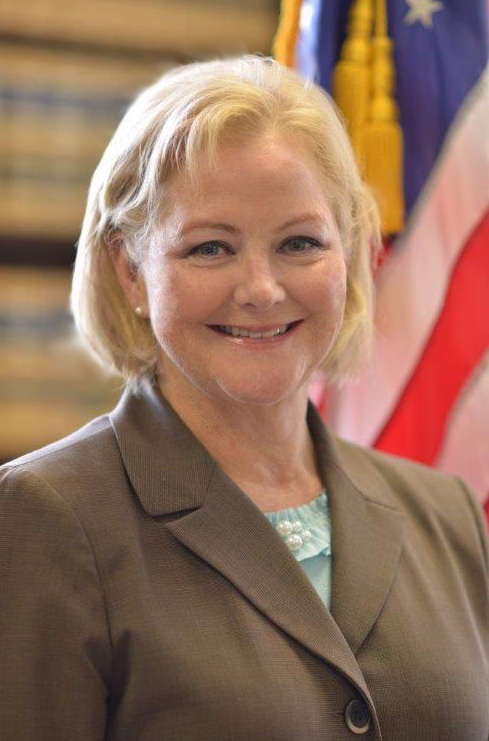 July 3, 2017
You're invited to this special event that we're so honored to have as our guest speaker Alameda County District Attorney Nancy O'Malley.
District Attorney O'Malley has built a career speaking for the invisible and the exploited, and at our inaugural meeting she will be discussing the role of the District Attorney's office in protecting Alameda County animal residents, including:
the task force between animal shelter providers and law enforcement to create protocols for more appropriately responding to animal abuse
the decades-long research that confirms the links between animal abuse and domestic violence
the training being done around the county to bring awareness to this cycle of violence
the roles animals play in helping to heal victims of sexual abuse
Join our mailing list to learn about upcoming events, and thank you for supporting our work.